iPhone 8 Plus Deals on Three
Description
Is the iPhone 8 Plus worth buying?
The iPhone 8 Plus is a slightly old handset at this point in time, and as a result, it's quite reasonably priced. This raises the obvious question: should you buy one?
There are definitely some areas where the iPhone 8 Plus underperforms compared to modern phones. Its cameras aren't as good, it's not quite as quick when loading apps, and the screen looks a bit outdated.
However, as long as you don't mind how it looks, and don't need the ability to take ultra-fancy photos (using portrait mode for example), these issues aren't a big deal.
Unless you plan on using your device specifically to take photos, or want to play a lot of graphically demanding mobile games, the iPhone 8 Plus is still worth buying. It's a great choice for those on a budget, and what's more, it's also a decent bit smaller and lighter than the latest mobile phones, which a lot of people prefer.
Should I buy the iPhone 8 Plus in a contract or SIM free?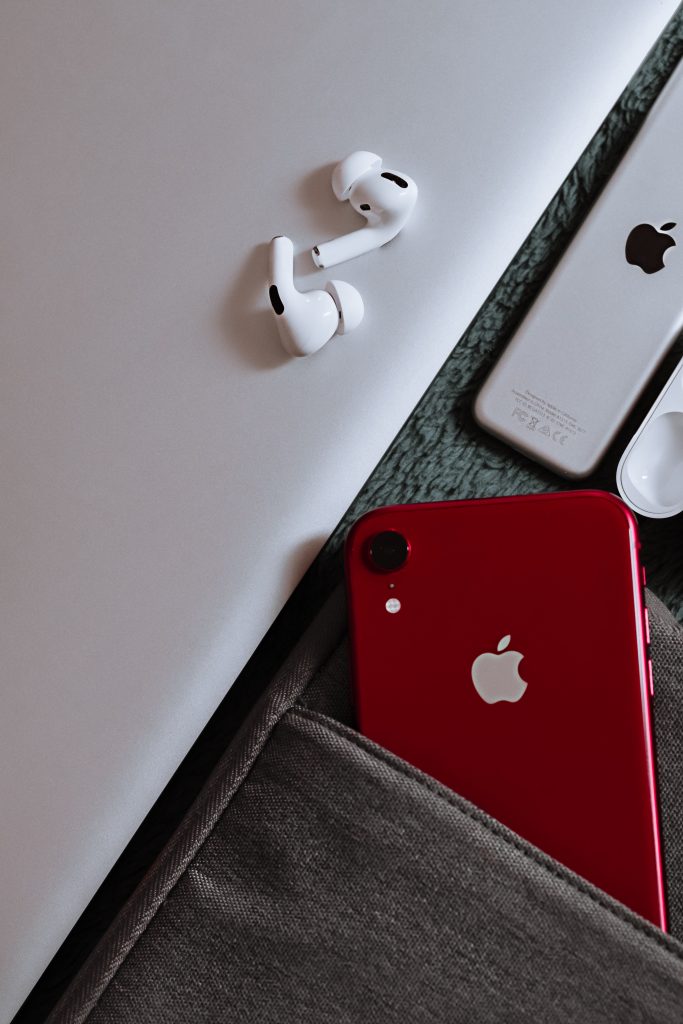 With older phones like the iPhone 8 Plus, you have a few different options in choosing how to buy the phone.
You could buy the device outright (also known as SIM-free), and then buy a SIM-only deal from your chosen network. This gives you the freedom to choose exactly how much data you need, and what type of SIM deal you'd like to use. However, you'll have to pay a decent upfront cost if you decide to do this.
Alternatively, you can buy the iPhone 8 Plus from a mobile reseller on a monthly contract. If you do this, you probably won't have to pay an upfront cost. Instead, you'll pay about £15-£20 per month for 24 months, which is a pretty reasonable price for a handset of this quality.
Refurbished vs new iPhone 8 Plus
The other thing you need to think about is whether or not to get the iPhone 8 Plus brand new or refurbished.
Despite being discontinued, you can still find new iPhone 8 Plus deals, and this is probably the best way to go. The issue with iPhones is can be hard to get them repaired at a reasonable price. If you get a refurbished iPhone 8 and the battery begins to fade after the 12-month warranty is up, you might be in trouble.
If you do buy a refurbished device to reduce your upfront cost or monthly cost, ensure that there is a guarantee available in case the phone goes wrong. Also, be aware that different refurbished phones will be sold in different conditions – some might be labelled "excellent" while others are "very good" for example.
iPhone 8 Plus vs iPhone X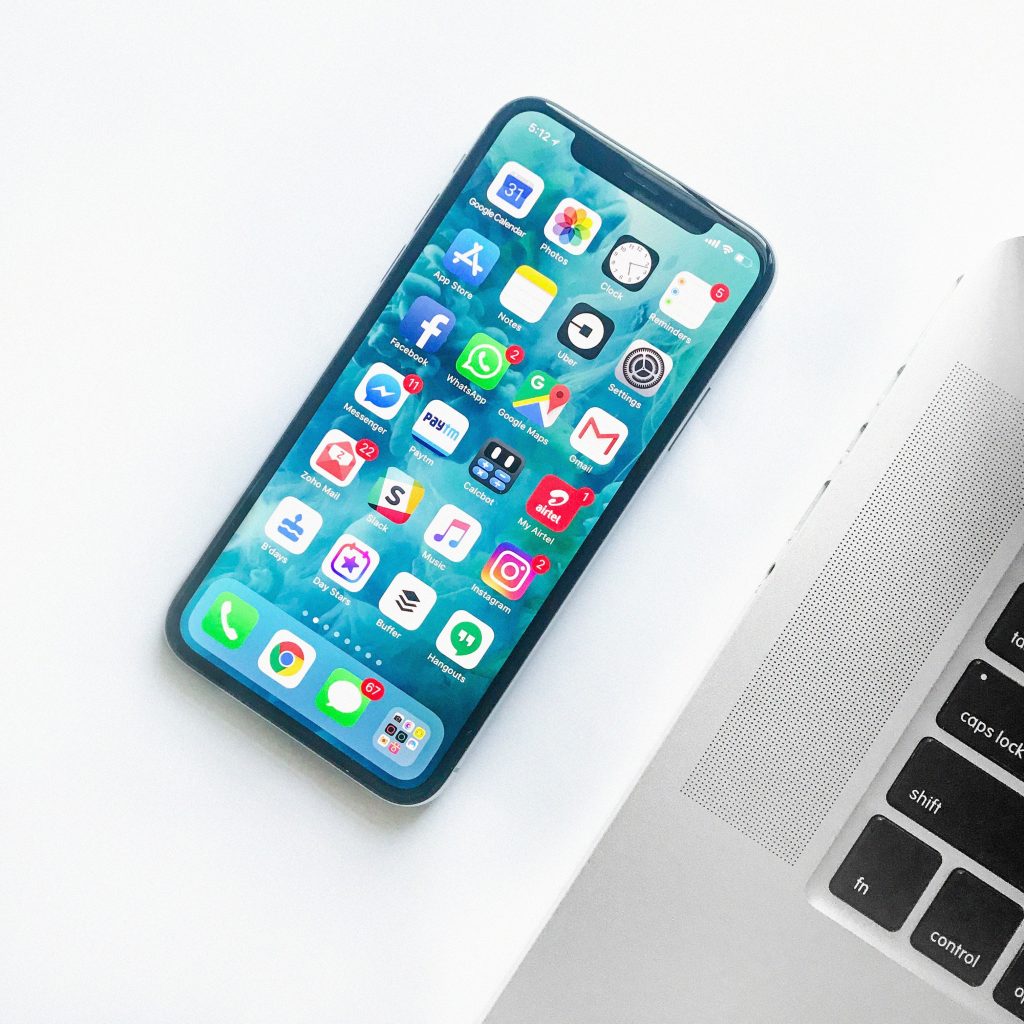 The iPhone X was the successor to the iPhone 8 Plus, released in the following year.
Apple made a few upgrades with the iPhone X, and it looks like a very different phone. For starters, the screen is much taller, because there's no home button. Also, the camera and microphone are contained inside a notch, rather than being positioned completely above the screen.
The iPhone X display is a bit nicer to look at than on the iPhone 8 Plus, because it uses OLED rather than LCD technology. As a result, it has better colour accuracy, especially in dark areas, in part thanks to its HDR (high dynamic range).
Both phones use the A11 Bionic chip, so they are about the same speed. However, the X has a second back camera, including optical image stabilisation. As a result, photos look a fair bit better, especially macro shots. The front camera is also better – although their specs are similar (7 megapixels on both phones), the iPhone X selfie camera has TrueDepth (which makes Face ID possible), and can create a Bokeh effect if desired.
The iPhone 8 Plus's successor is also a larger, heavier device than the iPhone 8. Whether or not you'd like a more substantial-feeling handset is a matter of personal preference.
What's good about the iPhone 8 Plus compared to newer phones?
Despite its age, there are a few areas where the Apple iPhone 8 Plus actually performs very well compared to newer models, as well as some brand new mobile phones.
It has wireless charging and is IP67 rated, making it just about as water resistant and dust resistant as most new phones.
The Apple iPhone 8 Plus also comes with quite a competitive amount of internal storage. You can get it with 64GB, 128GB, or 256GB of memory, which is on par with brand new phones.
This means you won't have to worry too much about your phone slowing down if you install a heap of apps, or take a bunch of photos.
What's not so good about the iPhone 8 Plus compared to newer phones?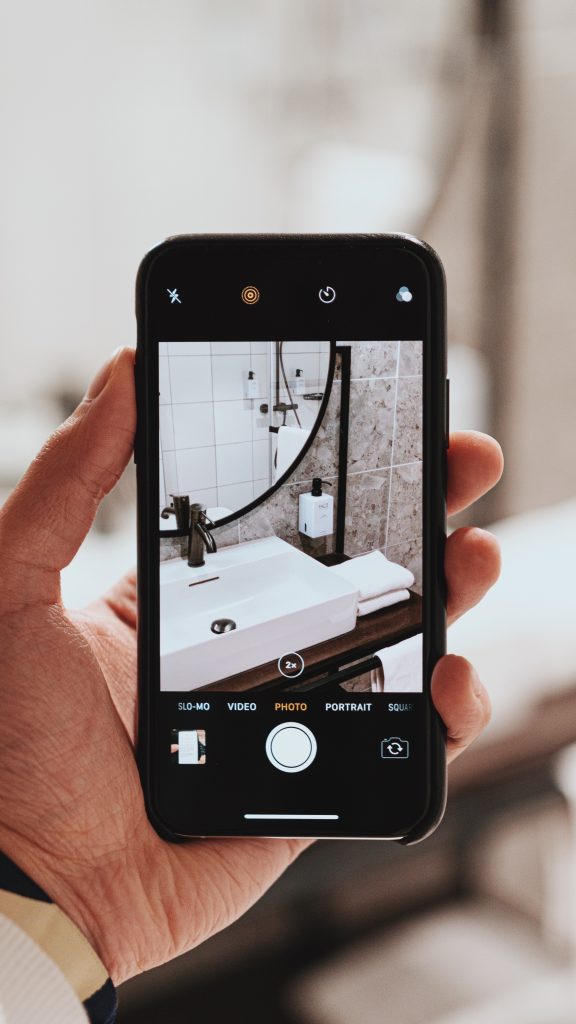 Because it was launched in 2017, there are a few areas where the iPhone 8 Plus is beginning to show its age.
The screen and front of the phone don't look very modern. There are large bezels around the sides of the screen – the display doesn't go all the way to the edge of the phone. Also, the iPhone 8 Plus has an IPS LCD display, rather than using the OLED or AMOLED technology seen on newer phones. As a result, the colour accuracy of the Retina HD display isn't great. It's not bad, but colours don't look as vibrant as on more modern mobile phones.
Speaking of which, the device is relatively small, at just 4.7 inches, and there is a home screen button, rather than having a home page shortcut on the actual screen. The iPhone 8 only comes with 8GB of RAM, and the slightly older A11 Bionic chip Apple used with this handset doesn't feel as snappy as the A13 Bionic used on newer handsets.
While you can still record up to 4K video with the iPhone 8 Plus camera, and its optical image stabilisation is good, meaning shots aren't blurry, it doesn't have night mode, so its camera isn't the best for taking phones in the dark. It also doesn't have portrait mode, so you can't take pictures of people in focus with the background automatically blurred.
Finally, the iPhone 8 Plus doesn't have face detection. Instead, you can use Touch ID with the inbuilt fingerprint reader to unlock your phone.
Additional information
| | |
| --- | --- |
| Brand | Apple |
| Model | iPhone 8 Plus |
| Colors | Gold, Grey, Red, Silver, Space Grey |
| Dimensions | 158.4 x 78.1 x 7.5 mm |
| Screen size | 5.5 inches |
| Screen resolution (pixels) | 1920 x 1080 |
| Screen refresh rate | 60 Hz |
| Rear camera(s) (megapixels) | 12, 12 |
| Front camera(s) (megapixels) | 7 |
| Operating system | iOS |
| Weight | 202g |
| RAM | 3GB |
| Chipset | Apple A11 Bionic |
| Storage options | 64GB, 128GB, 256GB |
| Battery capacity | 2691mAh |
| Charging port | Lightning port |
| Virtual assistant | Siri |
| Water/dust proofing | IP67 dust/water resistant (up to 1m for 30 mins) |
| Wireless charging | ✔️ |
| 5G compatibility | ❌ |
| Memory card slot | ❌ |