Galaxy S10 Deals on Tesco Mobile
Description
Is it worth buying a Samsung Galaxy S10?
If you're looking to get a new mobile phone without breaking the bank, on the whole the Samsung Galaxy S10 is a fantastic choice.
The good
This device has a quality camera that delivers vibrant, well-exposed shots in all different types of lighting conditions. It also has a crisp looking high definition display, with excellent colour balance.
Despite its age, the Galaxy S10 has plenty of RAM, and a plenty-fast processor. It still feels snappy to use, and can handle videos and games with ease. It's even waterproof up to 1.5 metres, and comes with wireless charging, just like brand new phones.
You also get the latest Android updates with the Galaxy S10 – the operating system doesn't feel dated. Plus, unlike most modern mobile phones, the S10 comes with a headphone jack, which is nice to have.
The not so good
The only things you're missing out with on the Galaxy S10 compared to the Samsung Galaxy S21 or S20 are:
The display only offers a 60 Hz refresh rate, so browsing the web and navigating your phone doesn't look quite as smooth.
There's only one front camera, so selfies have less depth.
The rear camera doesn't zoom in as much as on the S20 or S21, although you still get 2x optical zoom.
The battery is a bit smaller (but you still have plenty of charge for a day's use, even if you're on your phone a lot).
Overall, the Galaxy S10 is a great choice if you're looking for a good value phone deal. Most of the additional features of more expensive phones are more of a luxury than a necessity for most people.
Who offers the best Samsung Galaxy S10 deals?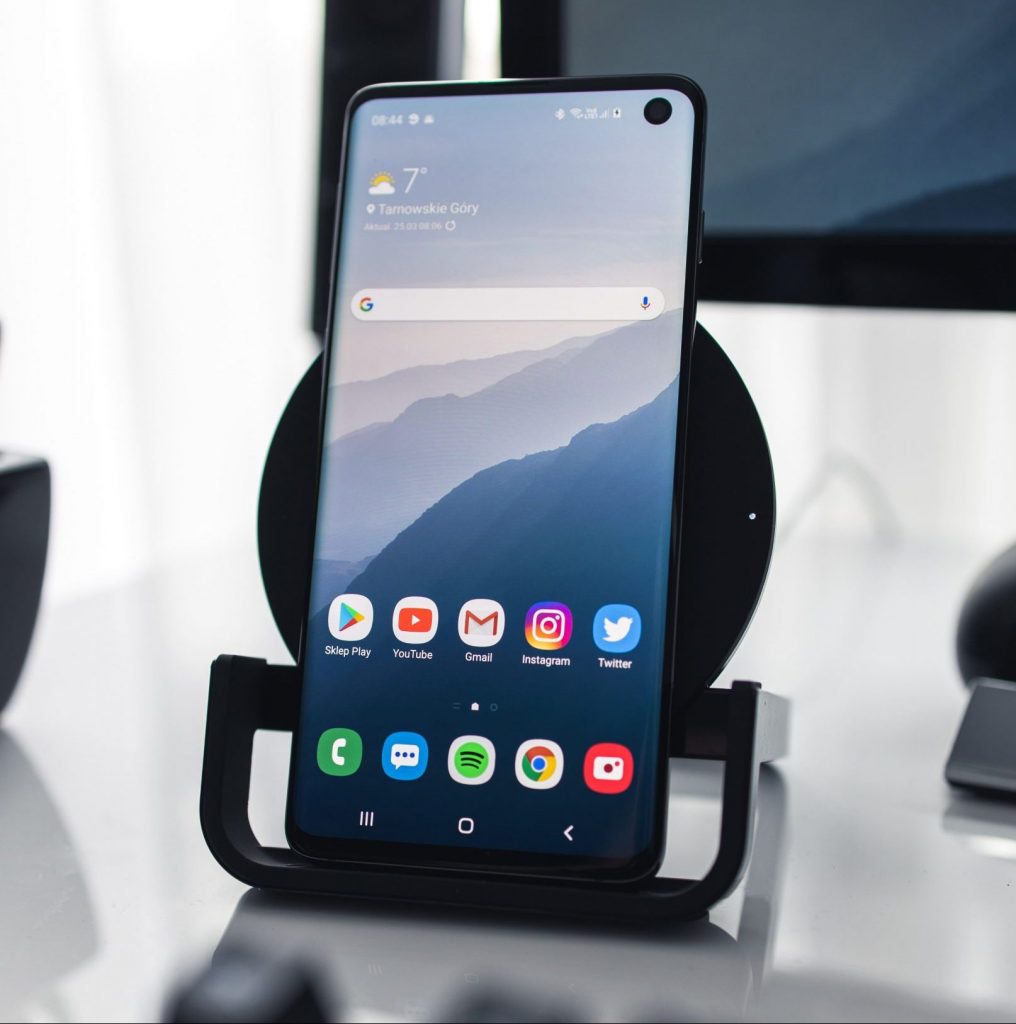 Currently, buymobiles.net offer the best deals on the Samsung Galaxy S10.
They have the best prices – you can get the Galaxy S10 with a decent amount of data for not much money.
They allow you to choose any network you'd like, so you can go with the provider that offers the best coverage at your home, or where you travel. You can also pick the network that offers the best free gifts – for example, EE currently offers free Apple Music.
Their contracts only last 24 months, meaning you're not locked in forever.
The only issue with buymobiles.net is they only offer the Samsung Galaxy S10 as a refurbished mobile phone. If you want a new mobile phone, you might want to look at deals from Fonehouse or Metrofone instead.
Should I get the Galaxy S10 new or refurbished?
Because the Galaxy S10 isn't a brand new device, you will have the option to buy it refurbished instead of new in box.
By doing so, you can typically save a decent amount of money. However, you'll need to ensure that the phone that you get comes with a warranty. If you buy new, Samsung includes a 24 month manufacturer's warranty. If you buy refurbished, the seller will typically include a 12 month warranty, which is the minimum amount of coverage you need.
In saying this, the S10 isn't an old phone. You can still find new Samsung Galaxy S10 deals, including on a pay monthly contract, or SIM free.
Typically, we recommend getting this handset refurbished, because it's a lot cheaper, and the device will work just as well as a brand new handset. Just ensure that the seller provides a good warranty.
Can you get free gifts with the Samsung Galaxy S10?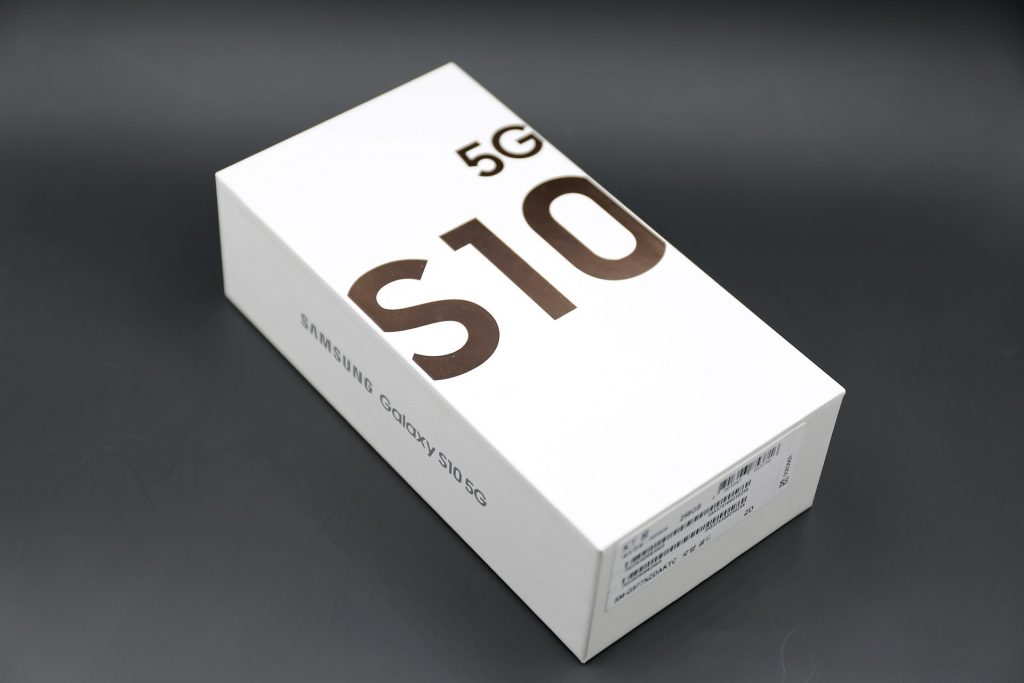 Sometimes, you can find the Samsung Galaxy S10 for sale with free gifts.
If you buy from a phone reseller on a pay monthly plan, they will typically include the free gifts that come with the mobile network providing the data and calls package. For example, if you go with EE through buymobiles, you will get free Apple Music for 6 months. If you go with Three, you will get free Go Roam – giving you the ability to use your data, minutes, and texts in 71 different countries.
Mobile resellers will also offer free cashback on certain pay monthly deals at certain times. These cashback offers aren't typically available on pay as you go plans, however.
Sometimes, sellers will throw in physical free gifts, like Samsung Galaxy Buds. However, there are no such offers available at the moment, and they can be hard to find.
What is the best Galaxy S10 to buy?
Samsung has released a few different phones under the S10 model name, including:
The S10, which was the first phone to release. This is the base model, and is the phone we've discussed in this guide.
The S10e, which is the smaller budget model. It has a 5.8 rather than 6.1 inch screen, but has just about the same processing power as the normal S10. The S10e is cheaper because it has no triple camera (only two rear cameras) and no in-screen fingerprint reader.
The S10 Lite, which costs a similar amount to the Galaxy S10e. It's actually a larger phone, with a 6.7 inch display, but has larger bezels and a completely flat screen (with no curved edges). This display is also a lower resolution than on the S10, and the phone has a larger battery, but no wireless charging. The triple camera setup is similar on both phones, but the S10 Lite has a macro camera which is better suited to taking close-up shots.
The S10 Plus, which is a bigger, more expensive handset. It has a 6.4 inch display, a faster processor, and a larger 4100 mAh battery. You also get an extra 10MP front camera with the S10 Plus, improving the depth of your selfies.
How much is a Samsung Galaxy S10 per month?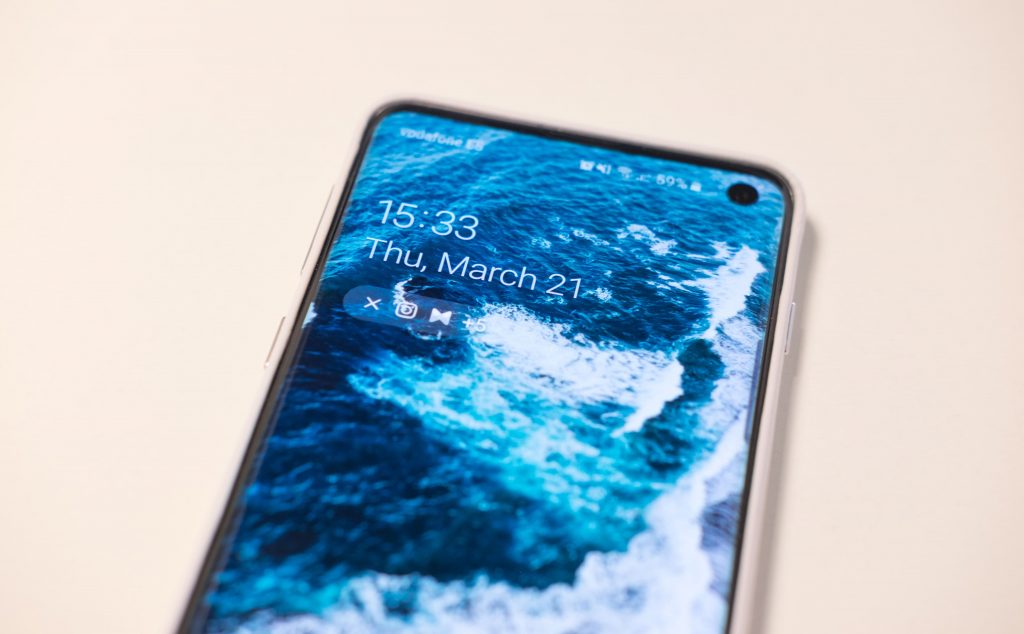 The Samsung Galaxy S10 currently costs about £35-£40 each month for 24 months for a new phone on a pay monthly contract, with nothing upfront. The exact price will depend on the network, the amount of data, and the length of the contract.
On the other hand, if you buy a refurbished Samsung Galaxy S10, you can expect it to cost about £20-£25 each month for 24 months, depending on the amount of data.
What colours are available with the Samsung Galaxy S10?
The Samsung Galaxy S10 comes in four different colours:
Prism White
Prism Black
Prism Green
Prism Blue
Each gives the back glass a sort of reflective sheen, making the Samsung Galaxy S10 look slightly different depending on the angle of the light shined on it.
Is the Galaxy S10 discontinued?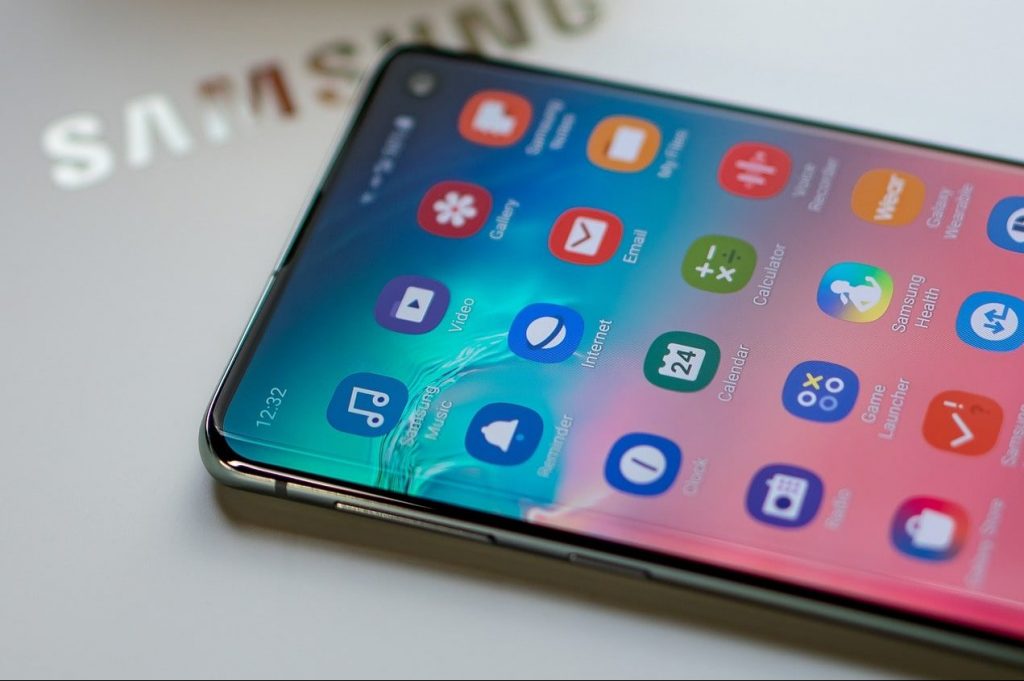 The Samsung Galaxy S10 has not yet been discontinued, but it may be soon. Most new Samsung mobiles don't have a headphone jack, unlike the S10, meaning it requires a different manufacturing process.
You can still buy this phone new in box, either SIM free or on a pay monthly contract. However, no major UK networks offer the Samsung Galaxy S10 at the moment. As an older phone, it's only available to buy from smartphone resellers.
Is the Galaxy S10 screen any good?
The Infinity O display on the Samsung Galaxy S10 is very good compared to the screens on newer phones, even if you have a screen protector on. It offers a good resolution, and videos and games look great on the quad HD panel.
The screen is actually a Super AMOLED display, not an LCD screen as many phones had at the time. As a result, the Samsung Galaxy S10 colours look great – blacks are nice and deep, and whites aren't too bright and washed out. Other colours look vibrant and sharp, including pictures you take with the Samsung Galaxy S10 camera.
One thing to note – the Samsung Galaxy S10 screen is curved on the sides to reduce the bezel size – this is why it's called an Infinity O display. The curves aren't an issue, but you'll want to ensure that you don't mind the feel of curved edges before buying this phone.
Is the Galaxy S10 camera any good?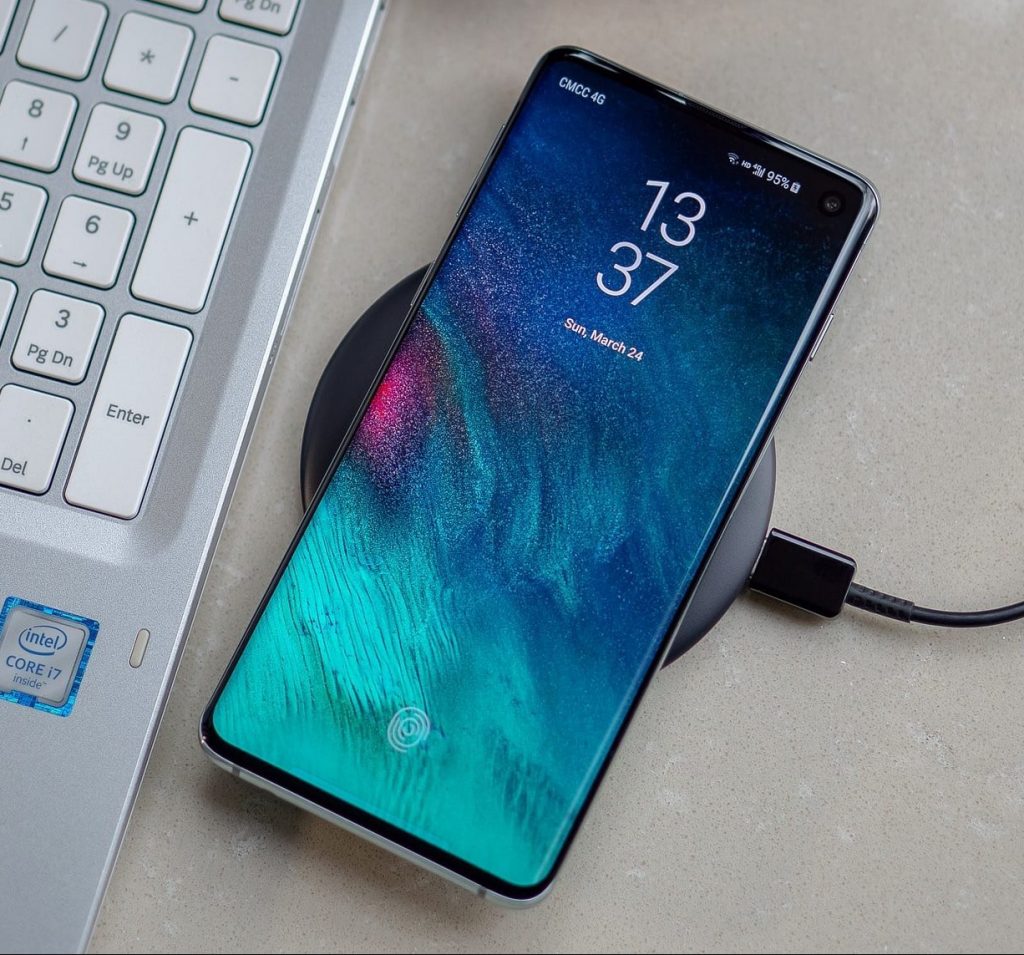 On the rear, the Samsung Galaxy S10 has a triple lens camera – a 12MP main camera, an ultra-wide 16MP lens, and a third 12MP telephoto camera for extreme zoom.
To be honest, the Samsung Galaxy S10's triple lens camera is extremely good, even compared to some more modern phones. The rear cameras focus easily, have good detail, and won't overexpose your shots. You can also zoom in without making pictures grainy, however you can't be as aggressive with the optical zoom as you can with the triple rear camera on a newer phone like the Galaxy S20 Plus.
On the front, the Samsung Galaxy S10 has included a single 10MP camera lens. Unlike on more modern phones, you don't get a second lens to improve depth. However, like the back cameras, the selfie lens still performs very well. Samsung's image processing engine does a great job colour balancing your selfies, and the phone's AI will help you to frame your forward-facing photos properly.
Additional information
| | |
| --- | --- |
| Brand | Samsung |
| Model | Galaxy S10 |
| Colors | Black, Blue, Green, Pink, Silver, White |
| Dimensions | 149.9 x 70.4 x 7.8 mm |
| Screen size | 6.1 inches |
| Screen resolution (pixels) | 3040 x 1440 |
| Screen refresh rate | 60 Hz |
| Rear camera(s) (megapixels) | 12, 12, 16 |
| Front camera(s) (megapixels) | 10 |
| Operating system | Android |
| Weight | 157g |
| RAM | 6GB, 8GB |
| Chipset | Exynos 9820 |
| Storage options | 128GB, 256GB, 512GB |
| Battery capacity | 3400maH |
| Charging port | USB-C |
| Virtual assistant | Bixby |
| Water/dust proofing | IP68 – dust-proof, waterproof up to 1.5m for 30 mins |
| Wireless charging | ✔️ |
| 5G compatibility | ❌ |
| Memory card slot | ✔️ |