Galaxy S10 Plus Green Deals
Description
Is the Samsung Galaxy S10 Plus still worth buying?
The Samsung Galaxy S10 Plus is a great phone, and is still worth buying if you're looking for a good-value handset.
By modern smartphone standards, the Samsung Galaxy S10 Plus performs extremely well. Its display looks sharp, colours are vibrant, and the bezels are nice and small. There are five different camera lenses on this phone – just about as many as most brand new handsets – and they do a great job taking quality pictures and video in different lighting conditions.
More expensive mobile phones will have some extra features, such as a higher refresh rate, more optical zoom, and perhaps a faster processor. However, the S10 Plus has most of the capabilities of a modern phone, such as wireless charging, and good water resistance.
Overall, unless you need the latest camera technology, or a 5G-enabled mobile phone (which the S10 Plus isn't), then this handset is still a great choice.
What does the Samsung Galaxy S10 Plus cost SIM free?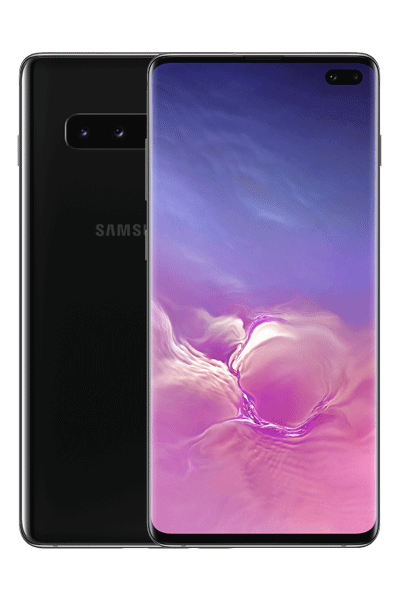 The Samsung Galaxy S10 Plus currently costs about £500-£600 brand new SIM free, depending on how much internal memory the phone has.
Despite being a reasonably old handset, it's definitely not cheap to buy outright.
What does the Samsung Galaxy S10 Plus cost on a contract?
The Samsung Galaxy S10 Plus currently costs about £35-£40 per month, with no upfront cost, if you buy the device on a contract that lasts for 24 months.
Buying the S10 Plus on a contract can save you a decent amount of money to begin with. It helps to lower (or completely eliminate) your upfront cost.
How should I buy a Samsung Galaxy S10 Plus?
Because the Samsung Galaxy S10 Plus is relatively expensive to buy outright, it's probably better to buy the smartphone on a pay monthly contract at the moment.
By looking at per month deals, you'll lower your upfront cost by at least £500, so you can keep your cash for longer. Also, most mobile resellers offer pretty good data deals with this phone, often with free gifts, so you can find good plans with a reasonable per month cost.
The only reason you might buy this phone SIM free is if you don't want to enter a 24 month contract. If you own the device, you have the ability to use a pay as you go SIM, and only recharge it when you need data, texts, or calling minutes.
Samsung S10 Plus vs S10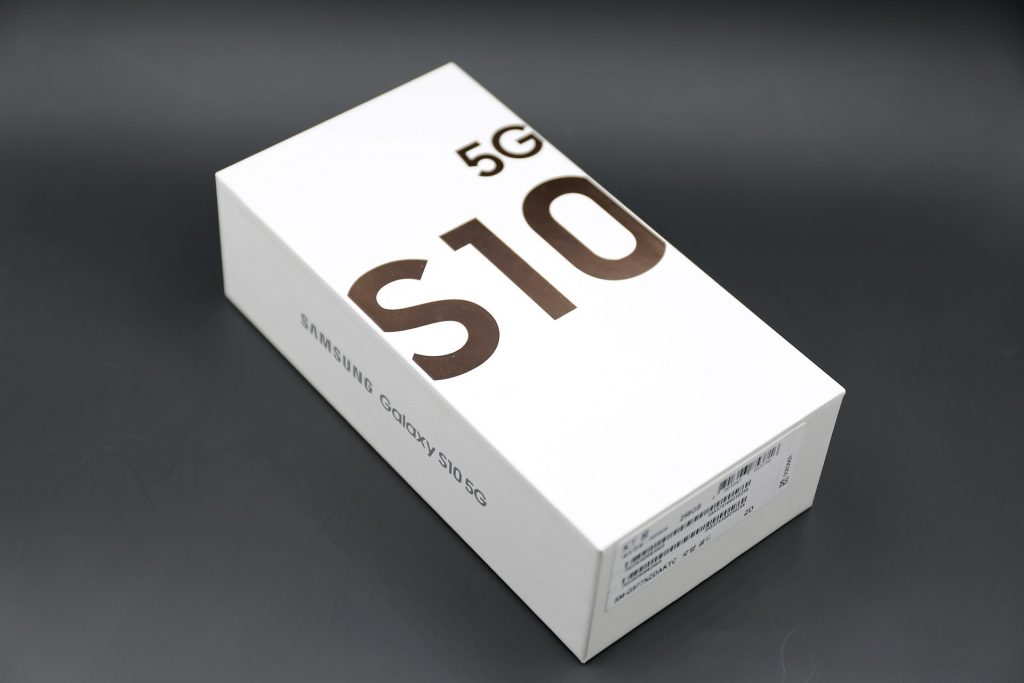 The Samsung S10 Plus was released as an upgraded version of the S10.
In comparison to the S10, the Samsung S10 Plus is bigger, with a 6.4 inch screen size (instead of 6.1 inches). This phone also has a bigger 4100 mAh battery and a faster processor, making it slightly snappier when navigating between screens. It also comes with an additional front camera, improving the depth of your selfies, and making video calls look a bit smoother.
Apart from these differences, the two phones are very similar. They both have a triple rear camera setup including a 16MP ultra wide lens, and an Infinity-O display with curved sides. Both have wireless charging, the ability to share charge between phones, and the same Android operating system.
However, the S10 Plus is a decent bit larger, making it slightly heavier. If you don't like the feeling of slightly heavier phones, then the original S10 might be a better pick.
There are also two other versions of the S10: the S10e and the S10 Lite. Both are cheaper phones than the S10 Plus – you can learn more about them in our Samsung Galaxy S10 guide.
S10 Plus versions explained
As well as the different model variations, there are also three different versions of the Samsung Galaxy S10 Plus, based on their amount of internal memory and RAM.
Samsung Galaxy S10 Plus 128GB – has 8GB of RAM
Samsung Galaxy S10 Plus 512GB – has 8GB of RAM
Samsung Galaxy S10 Plus 1TB – has 12GB of RAM
The 1TB version of this device can be quite hard to come by these days, as most of the phones made were the 128/512GB versions.
The 512GB version can also be hard to find, but it the best of the three in terms of value for money. While 128GB of internal storage is plenty for most people, and you can always add more with a micro SD card, having 512GB ensures you'll almost never run out – no matter how many photos and videos you take, and how many apps you have installed.
What colours does the Samsung Galaxy S10 Plus come in?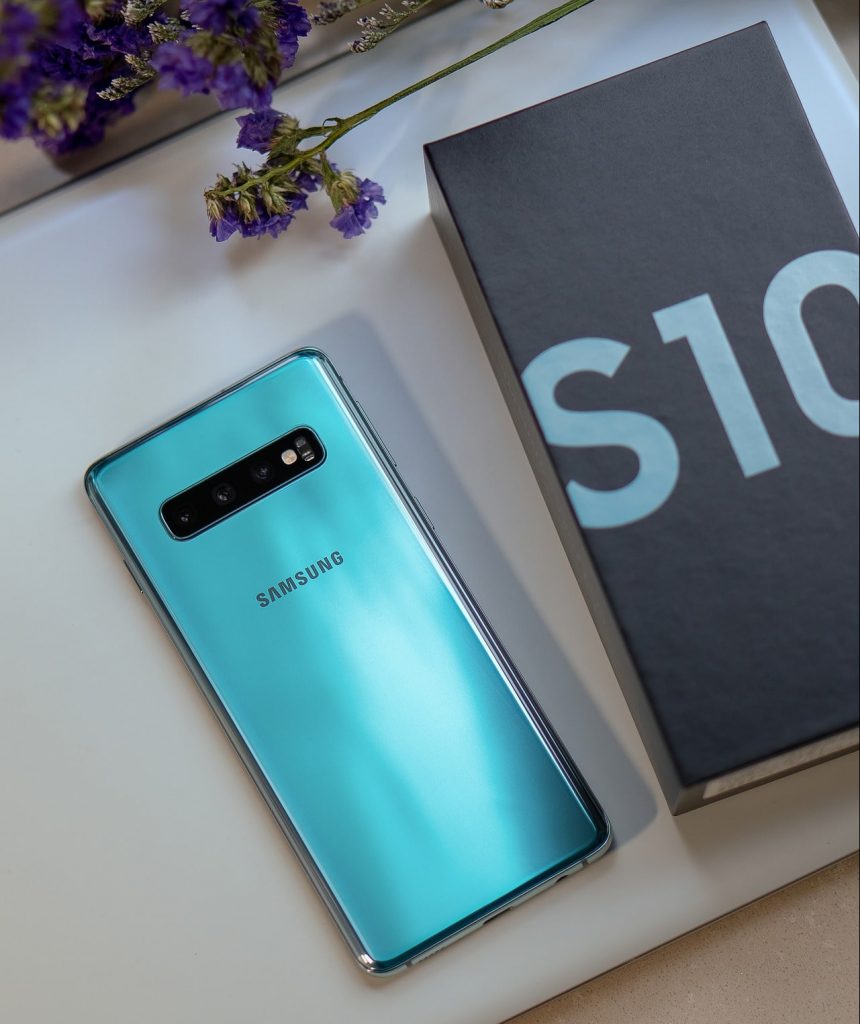 The Samsung Galaxy S10 Plus comes in four different colours:
Prism Black
Prism Green
Prism White
Prism Blue
The Samsung Galaxy S10 Plus comes with a glass back, which gives the colour a glossy finish and a shiny effect – the colour will look slightly different depending on the angle of the light shining on it.
How good is the Samsung Galaxy S10 Plus camera?
The S10 Plus camera setup is very good, even by modern smartphone standards.
The triple rear camera helps to cover just about any type of photo you'd like to take. For most shots, the 12MP main camera does a fantastic job capturing true-to-life colours while avoiding overexposing your pictures. It even works in the dark as well.
If you're shooting a landscape, the 16MP ultra wide rear camera helps to capture as much detail as possible, by widening the field of view. And finally, if you'd like to zoom in, the 12MP telephoto lens helps get the job done.
You also get two front cameras, which is great for a handset at this price point. The general 10MP lens performs similarly to the rear-facing camera, but the 8MP depth lens really helps to bring your selfies to life – making them "pop" a lot more than if you just had a single front camera.
Obviously, the Samsung S20 and S21 (the two successors to the S10 Plus) have slightly better cameras. They can zoom in more for example, and have slightly smarter software to colour grade your photos depending on light conditions. However, you won't notice the difference in most situations. Given the total cost of the handset, the S10 Plus triple lens camera does a fantastic job, and is plenty good for most people.
How good is the S10 Plus screen?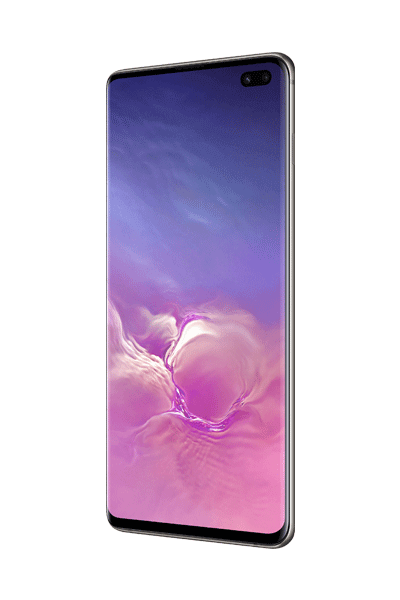 The S10 Plus display uses Super AMOLED technology, making for super-accurate colours. Unlike the LCD screens used on similar phones of this era, Samsung's dynamic AMOLED screen makes whites look bright, but not too bright, and blacks look as dark as they should.
The display works on Full HD+ by default, but you can turn it up to Quad HD+ if you like. This uses more battery, but makes things like movies look nicer, so it's a great option to have.
Like on all Samsung Galaxy phones, the Gorilla Glass screen is tough, and won't shatter easily. However, it has curved edges to reduce the bezels as much as possible, which some people don't like the feel of. Also, this Infinity-O display can cause occasional false touches if you hold the device the wrong way.
The Samsung Galaxy S10 Plus has a relatively small screen size, and only a 60 Hz refresh rate, rather than 120 Hz. This means that the Infinity O display doesn't look quite as smooth when showing objects in motion – this isn't a big deal, but having a 120+ Hz display is nice to have.
Is the S10 Plus the right handset for me?
The main thing you need to know about the Samsung Galaxy S10 Plus is it's a fairly large, heavy smartphone.
Whether you want a large device is a matter of personal preference.
Some people like bigger phones because they have a larger screen, so movies look better, and it's easier to type text messages.
On the other hand, some people like smaller phones because they're lighter and easier to hold. You don't really want to be holding a 200g phone to your ear for an hour if you often have long phone conversations. This is why people with large phones often use Apple AirPods or Samsung Galaxy Buds to make mobile phone calls.
If you like the idea of a slightly bigger mobile phone, and need a handset with a great camera and a crisp display, the Galaxy S10 Plus is a great pick. Otherwise, it might be better to look at a cheaper smartphone, like the original Samsung Galaxy S10.
Additional information
| | |
| --- | --- |
| Brand | Samsung |
| Model | Galaxy S10 Plus |
| Colors | Black, Blue, Green, White |
| Dimensions | 157.6 x 74.1 x 7.8 mm |
| Screen size | 6.4 inches |
| Screen resolution (pixels) | 3040 x 1440 |
| Screen refresh rate | 60 Hz |
| Rear camera(s) (megapixels) | 12, 12, 16 |
| Front camera(s) (megapixels) | 10, 8 |
| Operating system | Android |
| Weight | 175g |
| RAM | 6GB, 8GB |
| Chipset | Exynos 9820 |
| Storage options | 128GB, 512GB, 1TB |
| Battery capacity | 4100mAh |
| Charging port | USB-C |
| Virtual assistant | Bixby |
| Water/dust proofing | IP68 – dust-proof, waterproof up to 1.5m for 30 mins |
| Wireless charging | ✔️ |
| 5G compatibility | ❌ |
| Memory card slot | ✔️ |