Galaxy S9 Gold Deals
Description
Is the Samsung Galaxy S9 worth buying?
If you're looking for a budget handset and don't need fancy multi-lens cameras on your phone, the Samsung Galaxy S9 is definitely worth checking out.
This phone can do most of what newer handsets are capable of, for about a third of the price. For example, it's IP68 certified, making it dust and water-resistant up to a depth of 1.5m for 30 minutes. The S9 also comes with wireless charging, like modern phones do, although it's not 5G compatible.
For day-to-day use, the Galaxy S9 feels plenty fast. The chipset isn't lightning quick like on the latest Samsung phones, but this handset offers plenty of processing power. Apps, games, and videos look very nice, thanks to the Super AMOLED display.
The S9 only offers a 60Hz refresh rate, rather than the 120Hz you get on the S20 and newer phones. However, this is a plenty-good refresh rate for most people – things look nice and smooth as you browse your phone.
For the money, the S9 is very hard to beat. Only the iPhone 8 really offers this level of price to performance if you're looking for a cheap mobile phone.
Who offers the best S9 deal in the UK?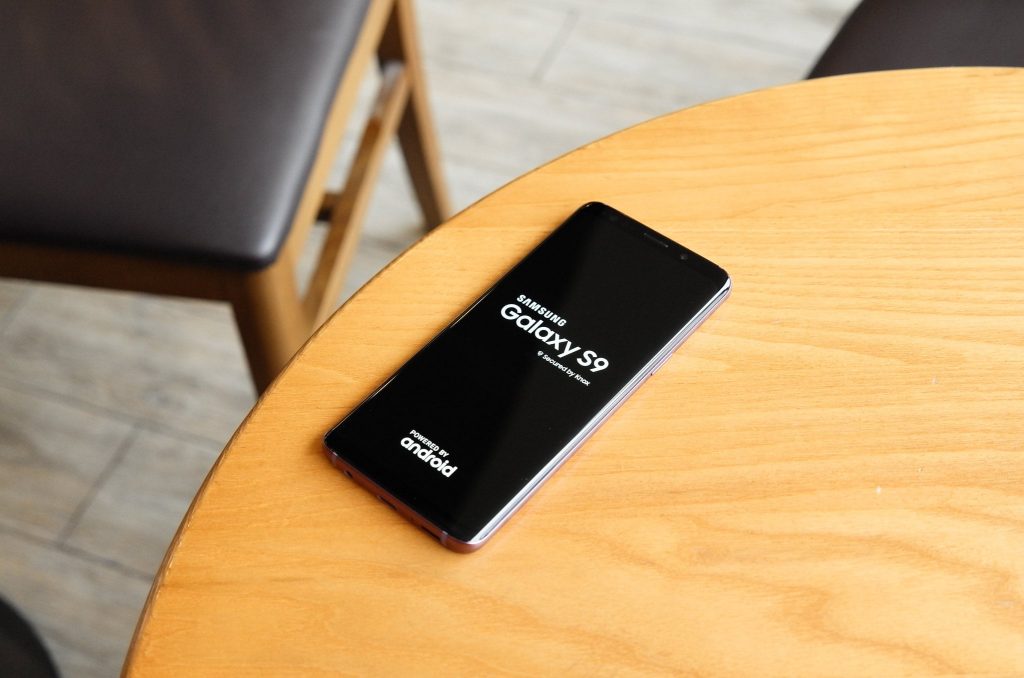 Currently, the best S9 deal in the UK is buymobiles.net. There are a few reasons for this:
They allow you to choose what network you'd like to use – either EE, O2, or Vodafone.
They offer some of the cheapest prices per month, especially when cashback deals are running.
Their standard contract only lasts 24 months, so you're not locked in forever.
They have lots of plans on offer, up to 100GB of data per month.
In saying this, sometimes Affordable Mobiles have slightly lower prices, so it's best to compare both providers to find the best deal at any given moment.
How much is the Samsung Galaxy S9 on a pay monthly contract?
The Samsung Galaxy S9 currently costs about £23 – £27 on a pay monthly contract, depending on the amount of data, the network, and any cashback offers that might be in play.
Typically, these pay monthly contracts have no upfront cost, as the S9 is relatively cheap to buy SIM free. This is because most S9 models on the market are refurbished – there are very few brand new devices available.
The S9 is a great option if you're looking for a good phone for a low monthly cost. However, you will likely have to buy it refurbished, especially if you want to save money with a pay monthly contract.
How much is the Samsung Galaxy S9 SIM free?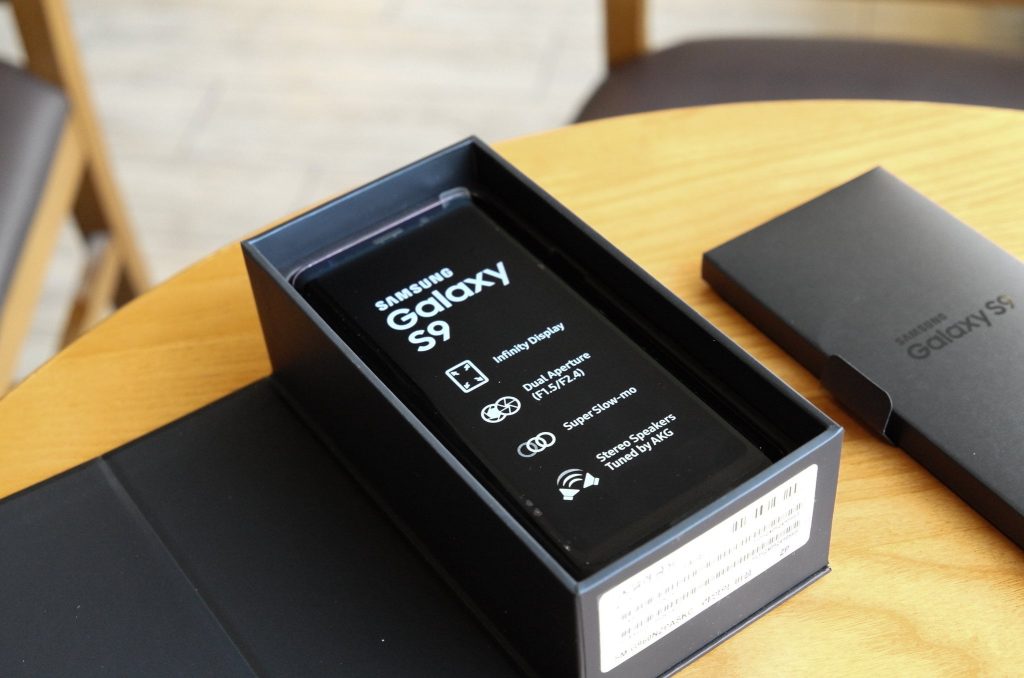 If you buy the Samsung Galaxy S9 SIM free, a refurbished model will likely cost about £220. A brand new in box device will cost about £300, if you can find one.
Typically, the Galaxy S9 is better value for money if you get it on a contract that lasts for 24 months. This way, you'll save your cash for later, and will likely pay a lower total cost, after accounting for having to buy a data SIM.
What's good about the Samsung Galaxy S9?
There are plenty of things to like about the Samsung Galaxy S9.
Of the smartphones of the same era, such as the iPhone X, and iPhone XR, the S9 has probably aged the best.
It has a high resolution 5.8 inch Super AMOLED display, which looks just about as nice as the screens newer phones, like the S20 Plus. Colours look vibrant and true-to-life, and have good contrast on the S9's screen.
The 12 megapixel rear camera also performs extremely well, paired with Samsung's image processing software. Although you can't zoom in as much as with a phone that has multiple rear lenses, photos and videos have plenty of detail, and the S9 camera also does well in low light conditions.
Plus, the S9 also comes with a headphone jack, unlike most brand new mobile phones. If you use earbuds, this is a great thing to have.
What's not so good about the Samsung Galaxy S9?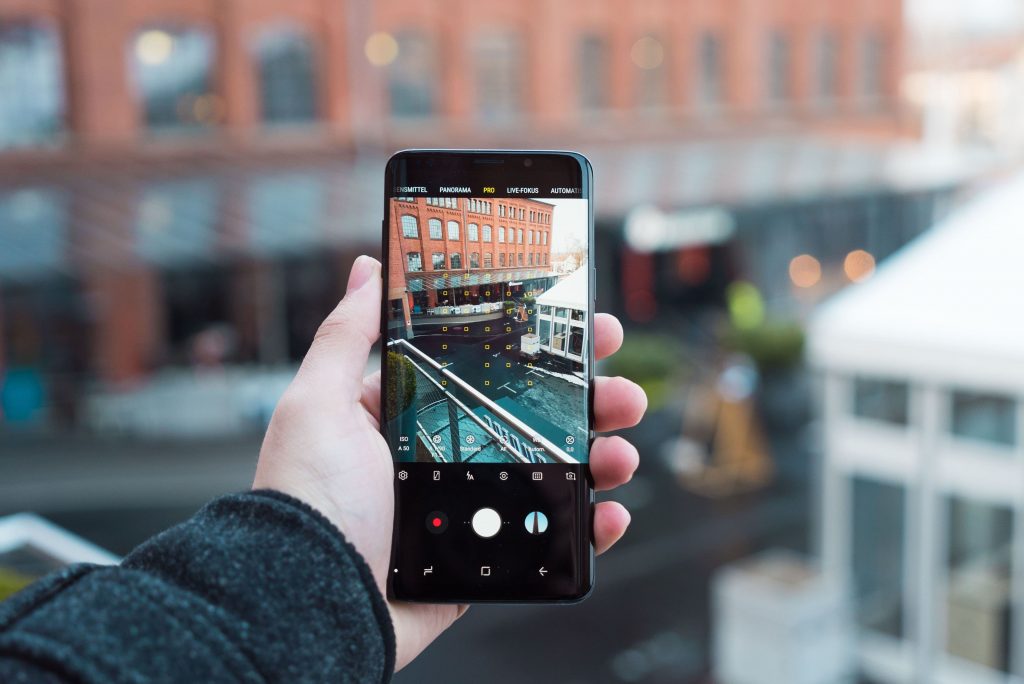 As an older phone, there are definitely some areas where the Samsung Galaxy S9 shows its age a bit.
The S9 only has one rear camera, and one front camera (plus an iris scanner you can use to unlock your phone). As a result, close-up shots don't look as good, and it's not possible to take wide-angled photos. Selfies also have a bit less depth than on phones with a dual-camera setup, like the iPhone 11.
Also, the S9 comes with an Infinity Display like most Samsung phones of the era, meaning the screen has small bezels, but curved edges. Some people don't like having a screen with curved edges as it can cause false touches, but it's a matter of personal preference.
Currently, the S9 doesn't get the latest updates to the Android operating system. However, it still receives quarterly security updates, which is great for a phone of this age.
Finally, while the Galaxy S9 is by no means underpowered, it isn't as fast as a brand new phone. The chipset is a bit outdated, and it only has 4GB of RAM. Plus, the 5.8 inch screen only has a 60 Hz refresh rate, so it doesn't look as smooth as the 120 Hz refresh rate seen on modern phones.
What colours does the Samsung Galaxy S9 come in?
The Samsung Galaxy S9 comes in the following colours:
Midnight Black
Titanium Grey
Sunrise Gold
Coral Blue
Lilac Purple
The S9 comes with a glass back, which gives each colour a unique sort of sheen, especially when light is shone directly on it. Lilac Purple and Coral Blue have more of a sheen than the other colours do.
Samsung Galaxy S9 vs S9 Plus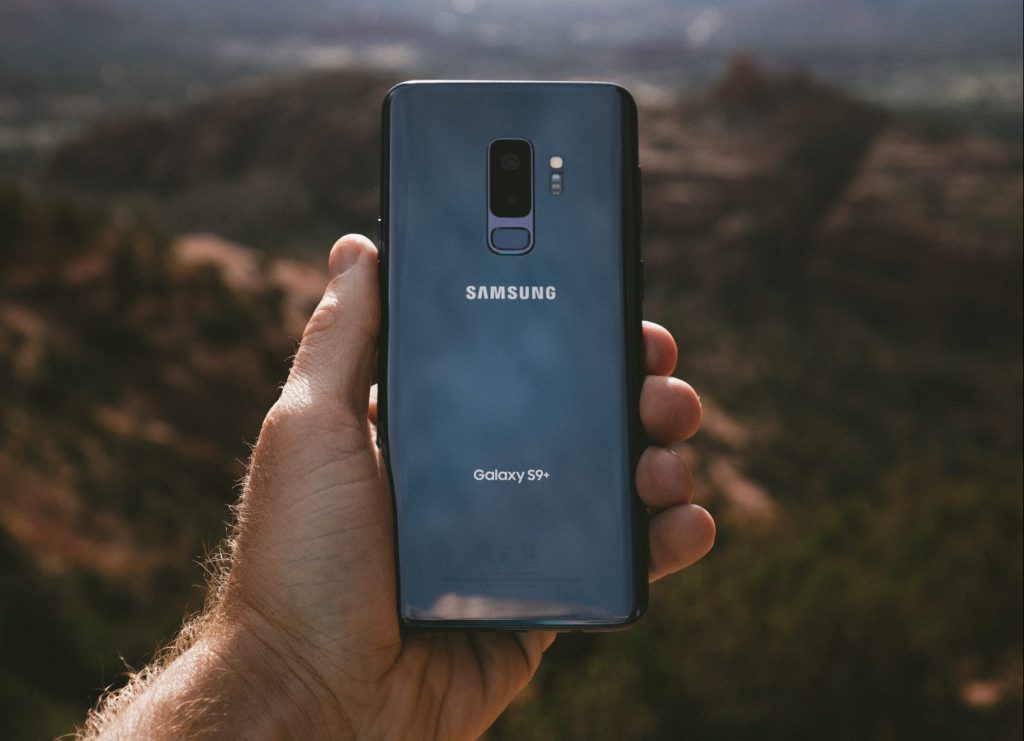 At the same time as the S9, Samsung released another model, the S9 Plus – a larger, slightly more expensive model. Here are the key differences between the two handsets:
The S9 Plus comes with a second rear camera. It's a 12MP telephoto lens, allowing you to zoom in on far-away subjects (or take close-ups) without losing detail.
The S9 Plus is larger, with a 6.2 inch rather than 5.8 inch screen. This makes the S9 Plus a bit heavier. However, both have the same 2960 x 1440 screen resolution.
The S9 Plus comes with a much bigger 3500mAh battery, compared to the S9's 3000mAh battery pack.
The S9 Plus has double the RAM, at 8GB instead of 4GB. You'll notice this most when multitasking (when you have multiple apps open at the same time) – switching between apps will be quicker, and you won't notice things slow down as much when you have multiple apps open.
Other than these factors, the S9 and S9 Plus are almost identical phones. It can be hard to tell them apart just by looking at them (unless you look for the second lens on the back of the S9 Plus).
Is the Samsung Galaxy S9 camera any good?
When it came out, the Samsung Galaxy S9 camera was revolutionary. It was the first smartphone camera with a dual aperture, like a DSLR camera. This means that the camera can easily adjust to let in more light if needed in the dark, or shield the sensor from bright sunlight during the daytime.
As a result, the S9 rear camera does a great job in nearly any lighting conditions. It won't overexpose shots taken in daylight, and does a good job in low-light conditions too – although it doesn't have a proper night mode like a number of newer phones do.
You also get all the photography modes you'd expect from a top of the line handset. For example, you can take panoramic shots, and there's even a special video mode that allows you to shoot ultra slow-motion clips at 960 frames per second, which is a lot of fun to use – especially with pets!
Additional information
| | |
| --- | --- |
| Brand | Samsung |
| Model | Galaxy S9 |
| Colors | Black, Blue, Gold, Grey, Purple, Red |
| Dimensions | 147.7 x 68.7 x 8.5 mm |
| Screen size | 5.8 inches |
| Screen resolution (pixels) | 2960 x 1440 |
| Screen refresh rate | 60 Hz |
| Rear camera(s) (megapixels) | 8 |
| Front camera(s) (megapixels) | 8, 2 |
| Operating system | Android |
| Weight | 163g |
| RAM | 4GB |
| Chipset | Exynos 9810 |
| Storage options | 64GB, 128GB, 256GB |
| Battery capacity | 3000mAh |
| Charging port | USB-C |
| Virtual assistant | Bixby |
| Water/dust proofing | IP68 – dust-proof, waterproof up to 1.5m for 30 mins |
| Wireless charging | ✔️ |
| 5G compatibility | ❌ |
| Memory card slot | ✔️ |