1. Take advantage of social tariffs
Some mobile networks offer social tariffs for those on benefits, allowing you to get a data plan for a cheaper price.
At the moment:
Vodafone (through its subsidiary, VOXI) offers unlimited 5G data, UK calls and texts for £10 per month for those on benefits.
EE offers an EE Basics plan, giving you 5GB of data and unlimited UK calls and texts for £12 per month on a month-to-month basis.
Of the two, Vodafone's is a much better deal, given it's cheaper and has unlimited data, rather than just 5GB per month.
The catch is, sometimes you can find more competitive prices on regular data SIM deals – social tariffs aren't always the cheapest option. However, regular data SIM plans may require you to enter into a longer-term contract to get a lower monthly cost, while social tariffs work on a month-to-month basis.
2. Take advantage of the National Databank
Another way to save if you're struggling with the cost of living at the moment is using the National Databank, which provides free mobile data, calls, and texts to those in need.
If you're over the age of 18, on a low income, and meet another criterion, such as having no internet access, or being unable to afford your mobile contract, you can access the databank through a local community organisation.
The scheme is supported by Virgin Media O2, Vodafone, and Three. Once you've made an application, you'll receive a voucher code to use on one of these providers' websites, allowing you to access a free SIM card, with data, calls, and texts.
To learn more, and to find out where your nearest community organisation is that offers access to the databank, visit the Good Things Foundation website.
3. Buy from smaller mobile networks, and mobile phone resellers
Apart from social tariffs, the most expensive smartphone plans in the UK are generally sold by the four major carriers – EE, Three, Vodafone, and O2.
These companies offer the latest handsets, and the most benefits on their deals, such as inclusive roaming, or free Netflix.
However, most of the time, you don't really need these add-ons. Instead, you can save money by shopping with a smartphone reseller, such as Carphone Warehouse, or a smaller mobile network, such as Tesco Mobile.
These smaller companies make money by buying phones and data plans in bulk from the major carriers, at a cheaper price. They can then sell phones for a lower monthly cost, and pass the savings on to you.
4. Avoid buying brand-new flagship phones
Mobile phone manufacturers focus on promoting their most expensive phones, known as their "flagship" devices. For example, Apple's flagship phones include the iPhone 13, and iPhone 14.
However, most manufacturers have a range of cheaper phones, that they don't advertise very prominently. These devices offer almost the same level of functionality, especially in terms of basics like web browsing, texting, and making calls.
With Apple, they sell a smaller iPhone known as the iPhone SE. And Android has an "A series" of phones, such as the A52S, that are much cheaper than their flagship devices.
5. Buy a refurbished phone
To save money, it's best to buy a slightly older refurbished phone if you can, rather than splashing out for the latest iPhone.
Most of the time, these refurbished devices have been traded in by people simply looking to upgrade to the latest handset. They normally haven't suffered anything more than superficial damage.
When the device arrives with the refurbisher, they'll test it, to make sure the battery and screen work well, and repair anything that's not fully functional, like the speakers. They might also replace the chassis if there are scratches for example.
When you buy, you'll get a warranty on the refurbished device, in case there are any issues with it further down the line.
Just make sure to buy from a reputable refurbisher, that offers a good warranty, and is known to do a good job refurbishing phones. Apple for example actually refurbishes and resells their own devices, and smaller mobile networks like GiffGaff also sell refurbished phones as well.
Always avoid buying refurbished phones from unknown sellers on marketplaces such as eBay.
6. Choose a plan with less data
Do you use your full data limit every month? If not, you could save money by buying a plan with less data.
These days, there are heaps of data plan choices available with most phones, with anything from 2GB of data per month, up to unlimited downloads. No matter how much you use your phone, you can find a plan that works for you.
To tell how much mobile data you actually need, you can check your monthly data usage in your phone's settings:
On iOS (iPhones), go to Settings > Mobile Data.
On Android, go to Settings > Connections > Data Usage.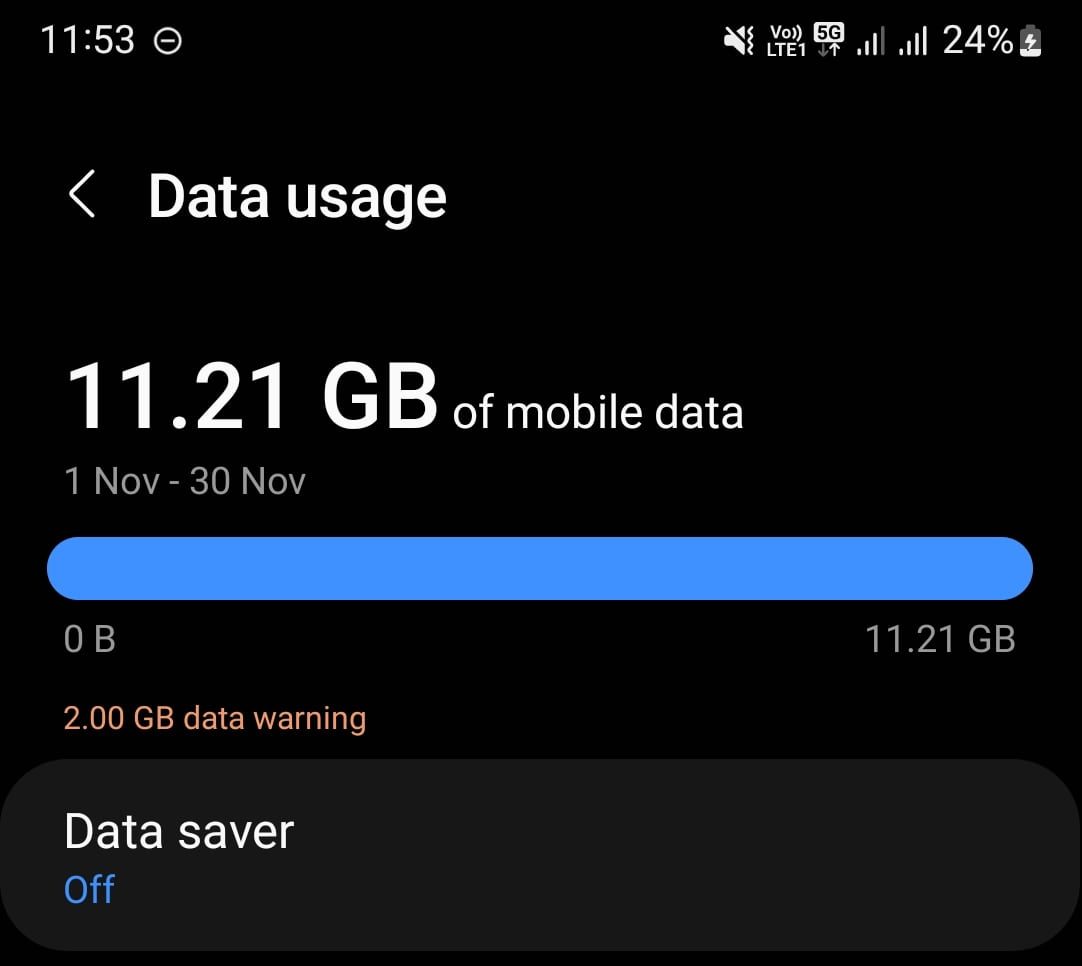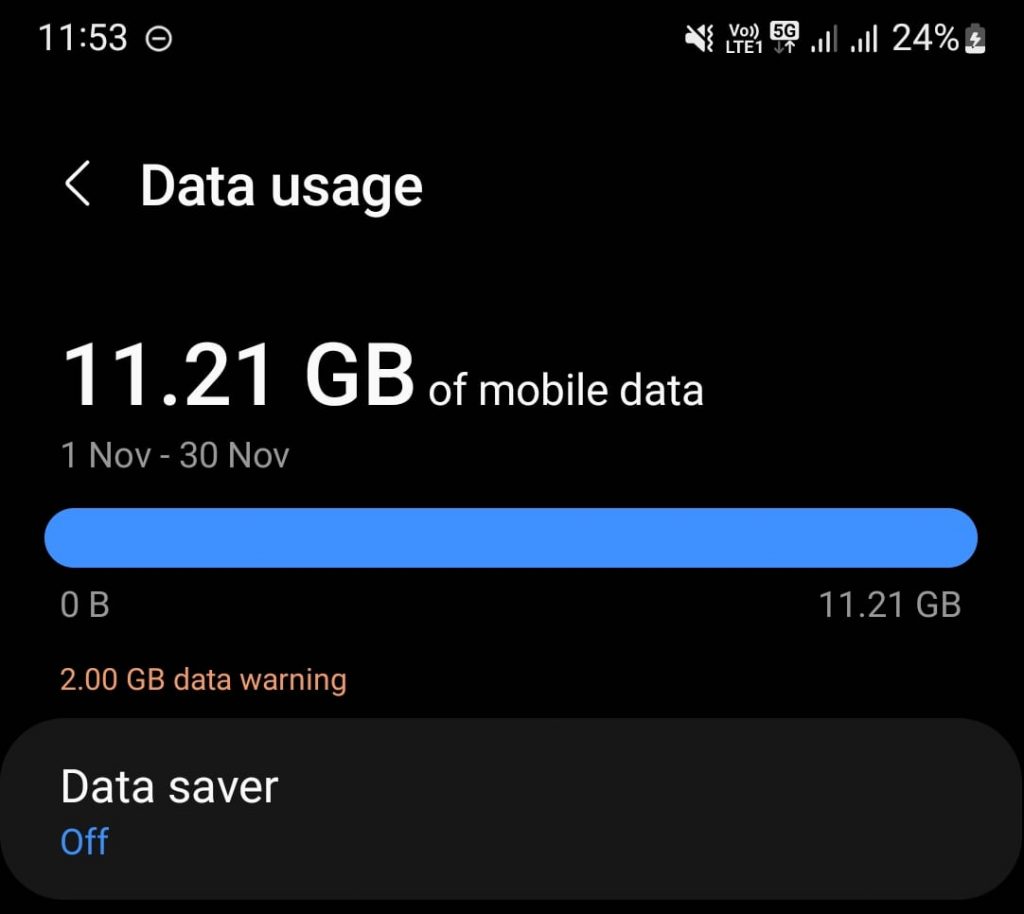 And to reduce the amount of data you use each month, you can use some of these techniques:
Pre-download movies and TV shows on streaming apps like Netflix, rather than downloading them using 4G or 5G.
Use public Wi-Fi networks more often, if you can find secure access points.
Ensure that the App Store and Google Play Store are only set to download app updates over Wi-Fi.
Turn off mobile data when playing mobile games, to prevent them from using 4G or 5G to serve ads.
7. Call your provider, if you're struggling to pay your bill
If you're in a pay monthly mobile contract at the moment and you're struggling with your bill, it's a good idea to ring your provider and ask for help.
At the very least, you should be able to get a payment plan, helping to relieve bill stress. And depending on your provider, your circumstances, and the contract, you might be able to leave the agreement early, allowing you to switch to a cheaper SIM plan.
8. Set a reminder for when your contract is ending
If you're currently in-contract, it's important to be aware of when your agreement is ending, and have a plan for what you're going to do.
When a pay monthly mobile contract expires, the provider will most likely hike the price significantly. You need to be ready to switch network, or ring up your current provider and tell them you're thinking of switching. If you do threaten to change to a different company, you'll likely be offered a new deal with a much better price.
Don't be afraid to change to another network. If you've paid off your phone, you can switch to a SIM-only deal, and likely save quite a lot of money, especially if you buy a plan that doesn't have many extras, like inclusive roaming.
9. Use a pay monthly contract, if you can
Pay as you go contracts a billed on a month-to-month basis, and can be cancelled at any time. On the other hand, pay monthly contracts last for at least 12 months, and you'll need to pay an exit fee if you leave before the end date.
Most of the time, pay monthly contracts are cheaper, because the provider knows that you'll stay with them for longer. You can also get your hands on a phone without paying a high upfront fee, with these types of deals.
Therefore, if you're looking to save as much money as possible, pay monthly contracts are the best choice. However, they're not for everyone – if you don't know if you can commit to a mobile phone plan for 12 months or more, it's best to stay with a pay as you go deal instead.
10. Avoid extra charges
There are two main types of additional charges associated with your mobile phone that you need to be aware of:
In-app microtransactions. If your kids use your phone, you need to ensure that they can't spend hundreds or potentially even thousands of pounds buying virtual items and other products if your payment details are saved.
Calling charges. These days, most mobile networks offer unlimited UK calls and texts. However, you might be charged if you call certain numbers that begin with 08, 09, or 118.
If you ever go overseas, it's worth checking that you won't be charged per megabyte of mobile data used. However, most of the time, roaming needs to be turned on before you can connect to the internet in another country.