Best Coral Apple iPhone Xr Deals | UK | Cheap Contracts
All stated costs assume that you pay monthly via direct debit. Providers may charge you a higher monthly cost if you do not pay via direct debit.
The information displayed on this page may not always be up-to-date. Prices shown can change or may be different elsewhere.
This page does not necessarily contain all deals available from all providers on the market at any given moment.
Description
Is the iPhone XR still worth buying?
The iPhone XR is still worth buying in 2021, provided this phone meets your needs compared to a newer handset.
What we mean by this is, the iPhone XR is lacking in a few areas compared to brand new iPhones. For example, it has a 6.1 inch Liquid Retina display, which is an LCD screen, rather than the OLED screen you'll find on newer iPhones. As a result, colours don't quite look as true-to-life.
Also, as more of a cheap iPhone, the iPhone XR only has one main camera, rather than two or more. This means that it doesn't have as much in the way of optical zoom or wide-angle lens capabilities compared to the iPhone 12 for example.
However, the iPhone XR cameras are still extremely good, especially given what this phone costs. They shoot sharp, clear pictures with good lighting, and the primary camera also does well in the dark. The XR's front camera also has facial recognition capabilities, allowing you to use advanced Face ID technology to unlock your phone.
The XR is by no means a bad phone. The A12 Bionic chip is still snappy, and the phone has excellent battery life. It's also IP67 certified, making the device water and dust resistant – it can be submerged up to a depth of one metre for 30 minutes. Plus, you get wireless charging, and the latest updates to Apple's iOS operating system.
In terms of value for money, the Apple iPhone XR is a good deal. It's a relatively cheap iPhone, and you can get it for a pretty reasonable cost per month, as we'll explain below.
How much does the iPhone XR cost per month?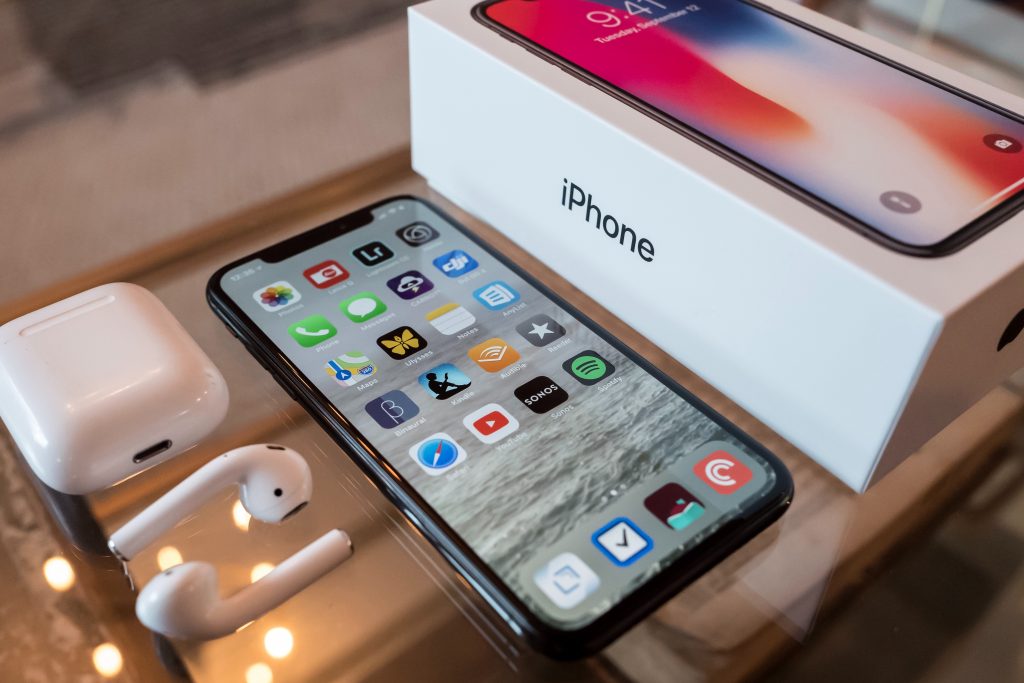 On a pay monthly contract, you can expect the Apple iPhone XR to cost about £25-£35 per month, depending on the amount of data and the length of the contract.
In addition to this pay monthly cost, most iPhone XR contracts have a cost upfront, to cover the price of the device. This upfront cost is typically about £30-£40 on a 24 month pay monthly contract.
How much does the iPhone XR cost SIM free?
If you buy the iPhone XR SIM free, it typically costs about £500 or so. Of course, you will then need to buy a data SIM in order to use the phone.
Buying your new mobile phone outright does give you some flexibility. For example, you can choose to buy a pay as you go SIM, so that you only have to pay when you want to use the phone.
However, typically you can save a decent amount of money, and keep your cash for longer, if you look at pay monthly deals with a contract length of 24 months. Not only will your initial cost be much lower – your total cost over the life of the contract will also be lower, especially given you have to buy a data SIM if you get the phone SIM free.
What is the best iPhone XR deal in the UK?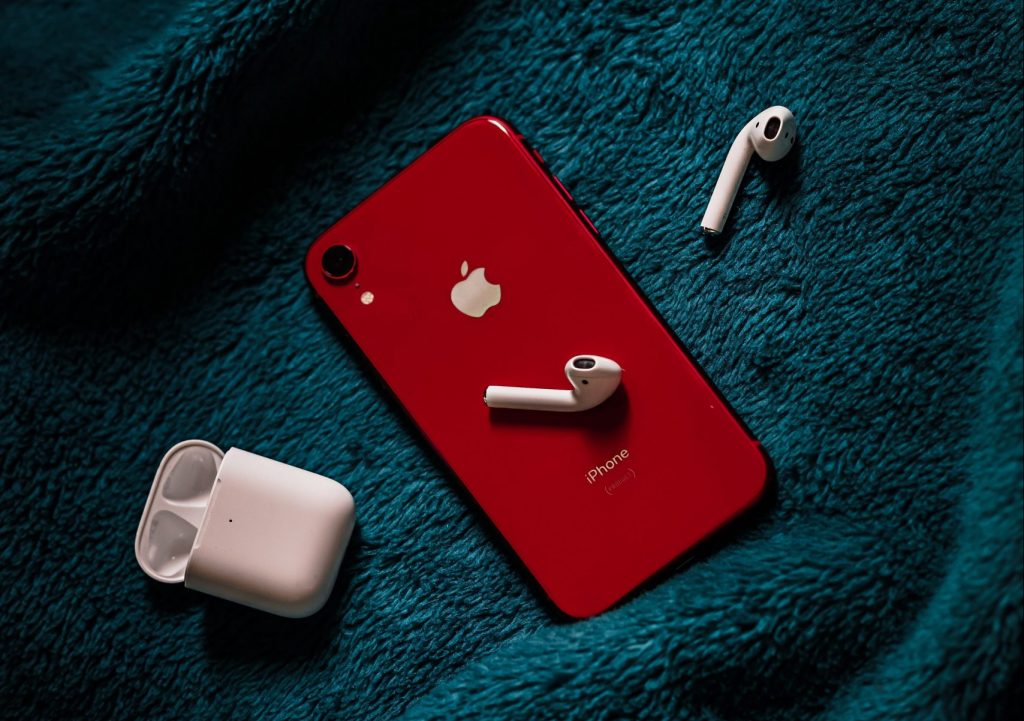 The best iPhone XR deal in the UK at the moment is Metrofone's plans. There are a few reasons for this.
They offer a heap of different data plans that are excellent value for money. Their deals have a low (or no) upfront cost, and a reasonable monthly cost.
You can choose from many different networks, allowing you to pick the one that has the best coverage in your area.
Their stock is generally very good. Meaning, you can find the device in a colour that you like, and with the right amount of internal storage.
Just remember, all Metrfone iPhone XR deals last for 24 months. You don't get the flexibility to change the contract length, unlike with Tesco Mobile.
iPhone XR versions explained
When buying an Apple iPhone XR, you need to decide two things:
How much internal storage you need – either 64GB or 128GB
What colour you'd like – either Product Red, Yellow, White, Coral, Black, or Blue
In general, we recommend going for the iPhone XR 64GB version. The 128GB version can be a bit hard to find sometimes, especially on a pay monthly or pay as you go contract.
64GB is plenty of storage, especially if you keep your photos and videos on iCloud. The only reason you'd want more is if you plan to install lots of games on your phone, or a large number of apps.
Of course, different mobile phone providers will have different deals, with different mobile phones available. Some providers, like Metrfone, typically have a wider range of colours available with this handset.
iPhone XR vs iPhone X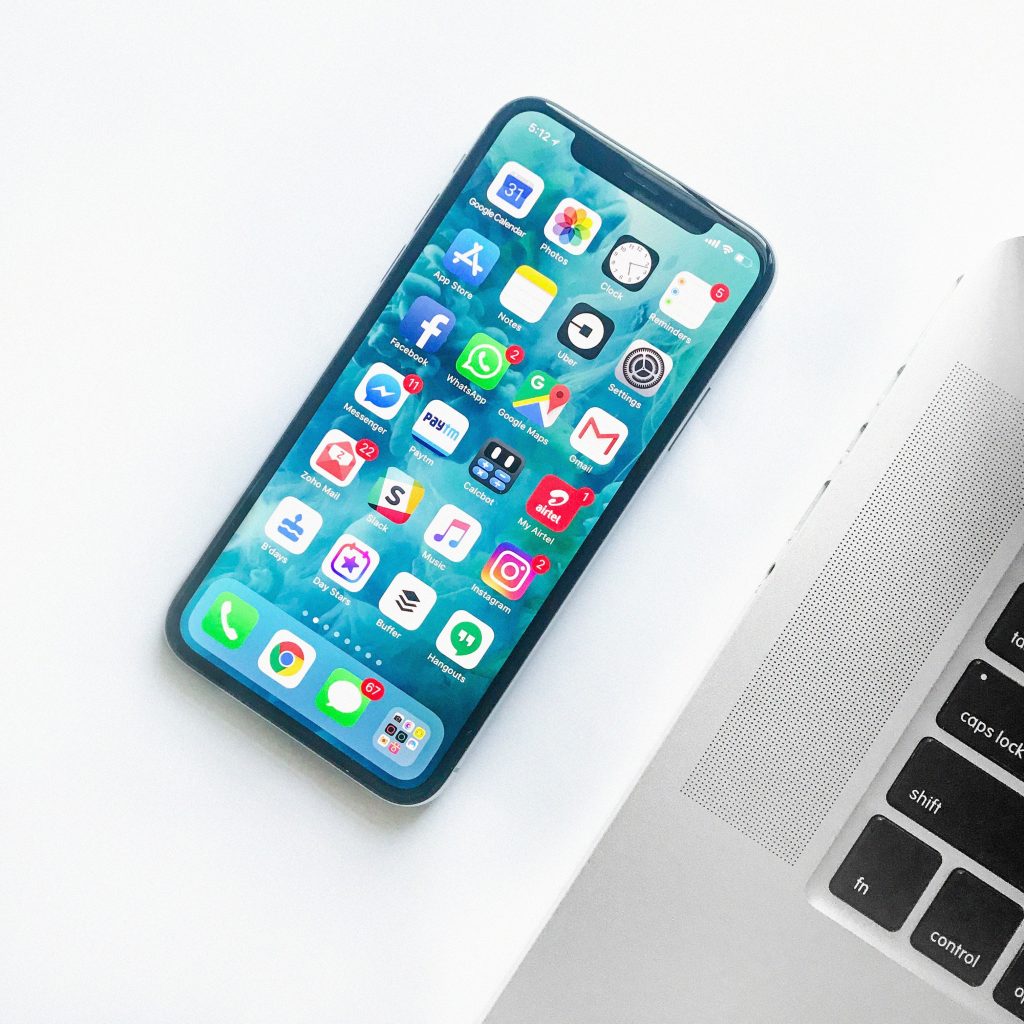 The iPhone XR came out about a year after the iPhone X. However, the X is more expensive than the XR.
The iPhone X is more expensive than the XR because the latter is designed to be a more basic phone. The iPhone XR is made of aluminium, rather than stainless steel in order to cut costs. The screen is a lower resolution, and is an LCD display, not OLED like on the newer phone. Also, the X comes with two rear cameras – one wide-angle and one telephoto lens, rather than just a single main camera.
However, the Apple iPhone XR comes with an upgraded A12 Bionic chip, rather than the A11 Bionic that was in the old phone. The XR is also bigger, at 6.1 vs 5.85 inches.
To this day, the XR is still a significantly cheaper phone, mostly because of the display and the camera setup, even though it's a newer handset.
iPhone XR vs iPhone XS
The iPhone XS came out a month before the XR. Neither are flagship handsets (unlike the iPhone 11 or iPhone 12), but the iPhone XS is slightly more expensive than the iPhone XR.
Apple's iPhone XS has two rear cameras, unlike the XR, for better wide-angle and close-up shots. The XS also has more RAM (4GB), allowing for better multitasking, and you can get it with more internal storage (up to 512GB).
Both phones have the same A12 chip, the same CPU, and the same GPU – so they're essentially identical in terms of speed and processing power, other than the RAM difference. However, the XR is bigger, and 17 grams heavier. This is partly because you get a stainless steel frame, rather than aluminium, with the iPhone XS.
Interestingly, the XS has a smaller battery, making the iPhone XR typically last longer than the iPhone XS.
In terms of price, the XS (and its cousin, the XS Max) are slightly more expensive than the XR. However, it can be difficult to find this phone new in box from official sellers in the UK at the moment – most of the available stock is refurbished models.
Is the iPhone XR camera any good?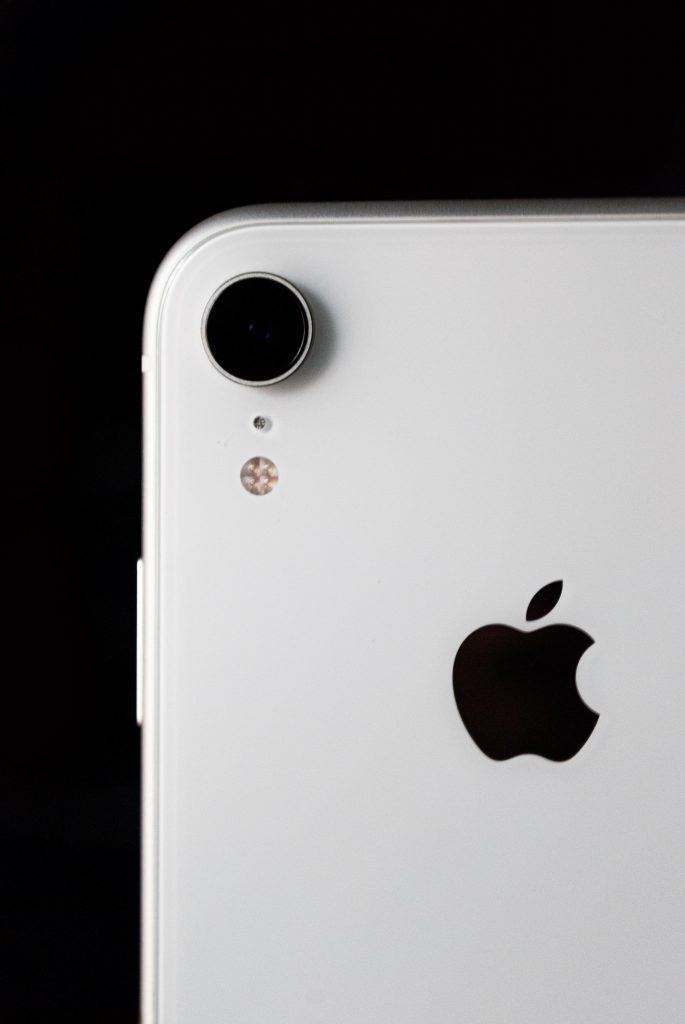 If you're considering whether or not to buy an iPhone XR, one of your main concerns might be the camera. Since there is only one rear lens, you might be worried about the quality of the pictures it takes.
However, the iPhone XR is actually very good at taking photos. Images are sharp, and offer good contrast. The rear camera doesn't overexpose your shots, and its Smart HDR software algorithm does a good job touching up pictures. The XR is a significant step up on the cameras seen in the iPhone 8 and is also competitive with newer Samsung devices, like the S20 Plus.
Night shots also look great – they're only a little bit dark on occasion. The area where the XR struggles a bit is its portrait mode. Since there is no second sensor to assess depth, the phone relies on its software to get the job done, meaning the amount of background blur might not always be optimal.
The front camera does a good job with portrait mode selfies though, and you don't miss the second lens as much when taking forward-facing shots. It's hard to fault the iPhone XR's selfie camera, although its depth control isn't perfect.
For videos, the iPhone XR performs very well, even compared to newer phones. The main camera will shoot 4K video at up to 60fps, while the selfie camera produces 1080p video at the same framerate. Slow-motion recording is also available with the 12MP camera.
For most people, you aren't missing out on any major video capabilities with the iPhone XR compared to the iPhone 11 or even the iPhone 12.
Additional information
| | |
| --- | --- |
| Brand | Apple |
| Model | iPhone Xr |
| Colors | Black, Blue, Coral, Red, White, Yellow |
| Dimensions | 150.9 x 75.7 x 8.3 mm |
| Screen size | 6.1 inches |
| Screen resolution (pixels) | 1792 x 828 Liquid Retina HD |
| Screen refresh rate | 60 Hz |
| Rear camera(s) (megapixels) | 12 |
| Front camera(s) (megapixels) | 7 |
| Operating system | iOS |
| Weight | 194g |
| RAM | 3GB |
| Chipset | Apple A12 Bionic |
| Storage options | 64GB, 128GB |
| Battery capacity | 2942mAh |
| Charging port | Lightning port |
| Virtual assistant | Siri |
| Water/dust proofing | IP67 – dust-proof, waterproof up to 1m |
| Wireless charging | ✔️ |
| 5G compatibility | ❌ |
| Memory card slot | ❌ |
| Product Version | 19916 |